Taxation Accountants
Melbourne
Taxation Services by Top-Rated Tax Accountants
Tax accounting is an accounting method structure that is based on taxes more than the public financial statements. Tax accounting is governed, but the internal revenue code that has some specific rules for individuals, as well as companies and they, have to follow the rules definitely at the time of making tax returns. This is not merely paying the taxes for the purchases made for business or personal use, it is in fact, much more than that.
Why You Need Tax Accountant?
Having a good accountant would make you help in increasing your income and lessening your tax. Tax accounting is a means of accounting for tax purposes. This works for everyone, whether it is to be chosen for individuals, corporations, businesses and other entities. Even those who are free from paying taxes should also take part in tax accounting. The basic of tax accounting would make you able to look for funds that are connected to entities and individuals.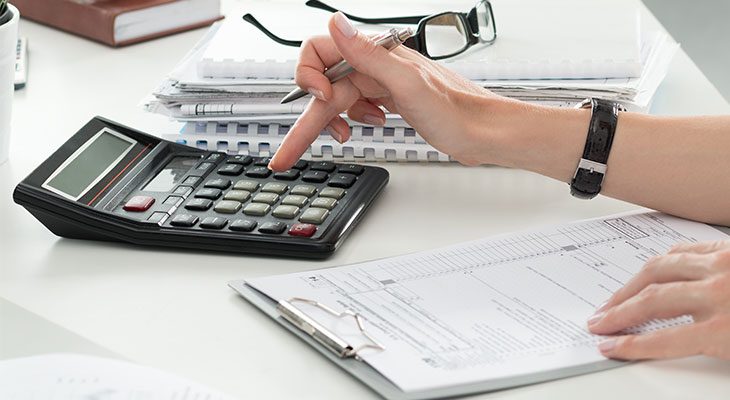 Tax Accounting for an Individuals
For an individual taxpayer the sole focus of the tax accounting stays to his income, deduction (if qualified for any). Profit or loss from investments and other transactions can also put an effect on the tax burden of an individual. This would able to limit down the information required for managing annual tax return for individuals. This task would also be done by the tax accountant, but, that is not required necessarily and legally as well.
Tax Accounting for Business
Being in business, a tax accountant or one who would make the tax payments have to analyze under the tax accounting process. The company's incoming funds or earnings are tracked down to complete the process. This might be less complex compared to the individual tax tracking as you have to review the entire incoming money and outgoing funds as well towards certain business obligations. The outgoing funds are those which are directed towards specific business expenses and the funds which are directed towards the shareholders.
Finding a Tax Professional
Choosing the tax accountant for the company seems like choosing any of the random professionals, but, considerably has to make a wise choice. This post holds much responsibility, complexity and required accuracy. So, when you are finalizing your choice for the tax accountant, then always keep these questions in mind and then proceed.
What You Mean Of Hiring An Accountant?
Many people think hiring an accountant means hiring a professional to handle the paperwork at the time of tax payments. Actually, an accountant holds much responsibility, then just handling your papers. An efficient one can offer you a range of services.
Can Accountants Assist with Tax Return Only?
An accountant makes doing the tax return every year, being a registered tax agent. You can get their registration with online tax and BAS agent register. Such accounting service is offered by the well- known accountants and large scale accounting firms having the local offices. When your finances are straight forward, then you can make that done online.
Can Your Accountant Able To Deal With Complex Tax Issues?
In case, your finances are very complex, then you need to hire the accountant, not just handle the papers, but offer accounting and tax advice. An experienced accountant is able to help you with dealing with investment issues with the Australian Financial Services (AFS) license. So, check the license of an accountant on the ASIC Connect's professional registers before hiring. If the accountant would offer you investment advice of your self- managed the super fund, then for that, it is necessary for him to have the AFS license. Having ASIC financial adviser registration would make you tell, where he has served or worked in the past time. You can also check for the training, qualification, and membership of professional bodies. It would also let you know what they can best advice to you.
When You Are Making A Choice Of Accountant For Business
Accountants play a vital role in any business. When you are having a business, then having an expert, accountant or bookkeeper, would make your help in keeping records of every financial matter of the business required by law. They are also capable of predicting whether the financial step in the business would prove to be profit-making or will go waste.
How To Find An Accountant?
There are various ways by which you can look for the professional accountants for your business.
Get A Referral
The best way to get the good accountant is to get a reference for the experienced one from your attorney, business colleague or from your banker. They have usually got in touch with the professional accountants and so would be able to suggest you which would be best as per your requirements.
Look For Certified Public Accountants
Another way to get a good accountant is to check in with the society where you can find the certified public accountants in your state. You can choose the one after a referral.
Search The Web
You can also search for the experienced one online. Today, there are many of the online job portals or the websites where you can find efficient accountants. Check for the qualification, certification, and previous work or experienced and then make a final choice.
What are the Job Responsibilities of Tax Accountant?
A tax accountant works closely with you and your team and so would be able to get to know the business intimately. The tax accountant knows what challenges you would go to the face. With his knowledge of tax planning, he would be able to know the implications for business and also offers the best possible tax benefits and available opportunities. The focus relies on lessening the tax so that businesses would get success. Accountants also prepare the plan for future tax payments.
What Are the Job Requirements?
As mentioned, the role of an accountant is very important for the business. So, the role needed a high degree of accuracy, administrative, legal elements of tax and training in practical. A tax accountant should have the degree of either in accounting, finance or economics and business or business administration. This degree would make you and him sure with creating the correct financial reports. Having the correct financial reports is necessary to be made for the tax payments and any issue in that would leave you with paying penalties. The job description suggests the participation highlights in certified practicing accountants(CPA) programs The part of a well- known accounting institution can be preferred too.
Questions To Ask From An Accountant Before Hiring
When you have shortlisted some of the accountants, then after you have to ask some of the questions from each of them and finalize the choice.
Specialization
This is the first and the most question to ask from the accountants. This would make you sure with what services they would offer. You can check though, they have encountered the same situations or issues that are there in your company. Never forget to check for the specific needs. If this important is missing, then possibly, you have to pay for the special service you wanted for your company.
Customer Service
Do they answer your calls or queries when required? They are responding to the email promptly? Do they able to communicate in plain language with limited usage of financial language? If, all of these questions, answers with yes, then make that person your final choice.
Fees
How much he charged for the services or what and when they asked for payments would make your help in making finalizing your choice.
Registration
At the time of making a tax return, this is must that your accountant is registered. You can check the tax and BAS agent register. To get investment advice from the accountant, this is must that he must have the AFS license or he should be the authorized representative of the AFS license holder. So, always check for the financial adviser's register.
Qualification
Check for the appropriate tertiary qualifications and check whether they are the member of any professional association. Professional bodies mainly have the Institute of Chartered Accountants in Australia or certified practicing accountants Australia and the institutes of the public accountants, so you can check whether he is the part of any of that previously or presently. Such professional bodies having their own standards for the accountants before doing their part. In case, the accountant is the part of such body, then you need not be worried, still, if you have any complaint with the accountant the bodies can make a deal with the issue.
All of these questions when would answer well, then you can be more confident working with the accountant.
Look For the Job Roles of the Tax Accountants
Here are some other responsibilities every accountant has to serve to use the best to lessen the tax.
• Preparing the tax statements, BAS Statements and financial statements on a regular basis
• Assisting in financial planning
• Preparing and returning statements as well as documents to clients on preferred deadlines.
• Interaction with the Australian Tax Office(ATO) and the regulatory bodies on time
• Income tax return preparation and statements prepared for audits
• Reviewing systems at regular intervals and make doing the updates and betterments when required.
• Make regular interactions with clients to create a strong understanding with them
• Overlook the areas where the scope is most to lessen tax for clients and businesses both. Then after you can claim that as a profit
• Always be updated with the tax law and statutory regulation changes and have detailed knowledge of same
• Keep in touch with the latest market trends and financial landscapes

REGISTERED SINCE 2007
Our experts take care of accounting, solve legal issues, maintain a current account and carry out your instructions.
Our supporter available to help you 24 hours a day, Seven days week.

1300 049 534

enquiry@rmelbourneaccountants.com.au
110 Bakehouse Rd,
Kensington VIC 3031,Australia.
Copyright 2019, ALL RIGHTS RESERVED.